Cashway Pharmacy has been an independent pharmacy in Scott, Louisiana for almost 40 years, with a home town feel and service. Customer services include a pharmacist on call 24 hours/7 days per week, Delivery, Meds on Time prescription packaging, Prescription Compounding, Durable Medical Equipment including diabetic testing supplies, Vaccinations, Cashway Curbside service, and gifts for all occasions.
Meet Our Team
Larry Lantier, Jr.
Owner / Pharmacist in Charge
Larry Lantier is the owner and pharmacist in charge of Cashway Pharmacy of Scott. Larry attended University of Southwestern Louisiana (USL), and graduated from Northeast Louisiana University (ULM) in 1992.  He has been a practicing pharmacist for over 25 years . Larry began working at Cashway Pharmacy of Scott in 2002. In 2006, he bought the pharmacy and remains the owner today.  Larry is member of Scott Knights of Columbus and current president of the Scott Lions Club.  Larry and Jennifer Lantier are parents of 2 daughters, Katherine and Anna.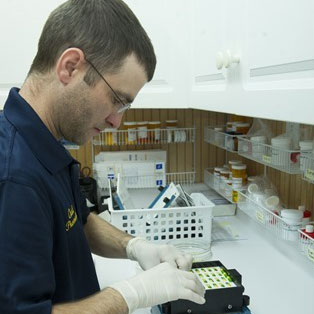 Chad Broussard
Pharmacist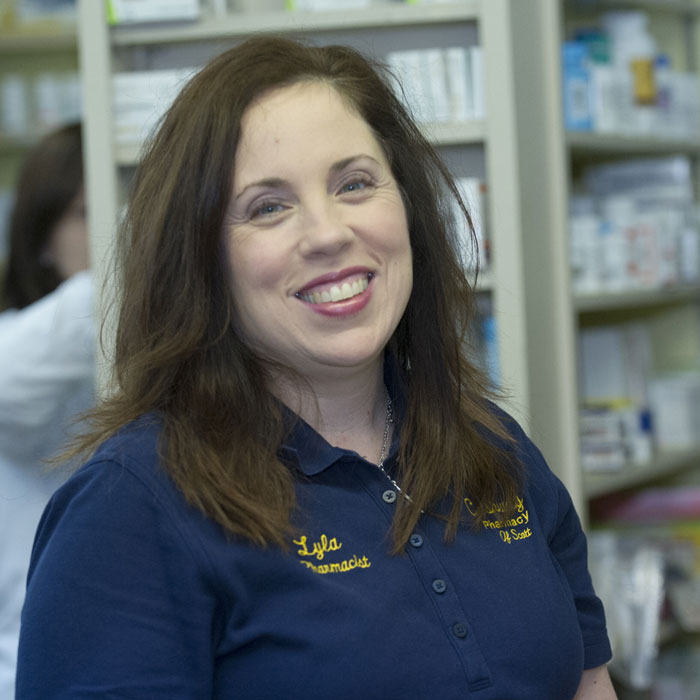 Lyla W. Savoie
Cashway Staff Pharmacist
Cashway staff pharmacist Lyla Savoie is an honor graduate of USL (Education- 1994) and ULM (Pharmacy-1999). Lyla taught science for 2 years before pursuing her pharmacy degree. She has been a pharmacist for 17 years and joined the Cashway team in 2007. She enjoys counseling customers and helping them improve their health through a better understanding of their medications and natural supplements. Lyla is an active member of First Baptist Church and participates in many church and school activities with her husband Rusty and her two sons, Caleb and Ethan. Lyla feels it is her mission in life to serve God and others through the practice of pharmacy.